Toyota Hiace is a new improved model with more passenger capacity to travel more comfortably. Undoubtedly this is a minibus that many carriers may be interested in. Its new features, power, panels, and new integrations make this Toyota model one of the vehicles you should buy.
Toyota has just launched the sixth generation of its 2021 Toyota Hiace van. It can now accommodate up to 17 passengers and comes loaded with more technical innovations. In its fifty years, it is the first time it offers a front hood in horizontal format.
A few days ago the first images of the 2020 Toyota Hiace, the sixth generation, were published. These images were leaked in Thailand, a nation where it is in great demand and where this van of the Japanese brand will also be produced. Also, this time, Toyota unveiled the technical data and official photos of this model: both its panel and passenger version.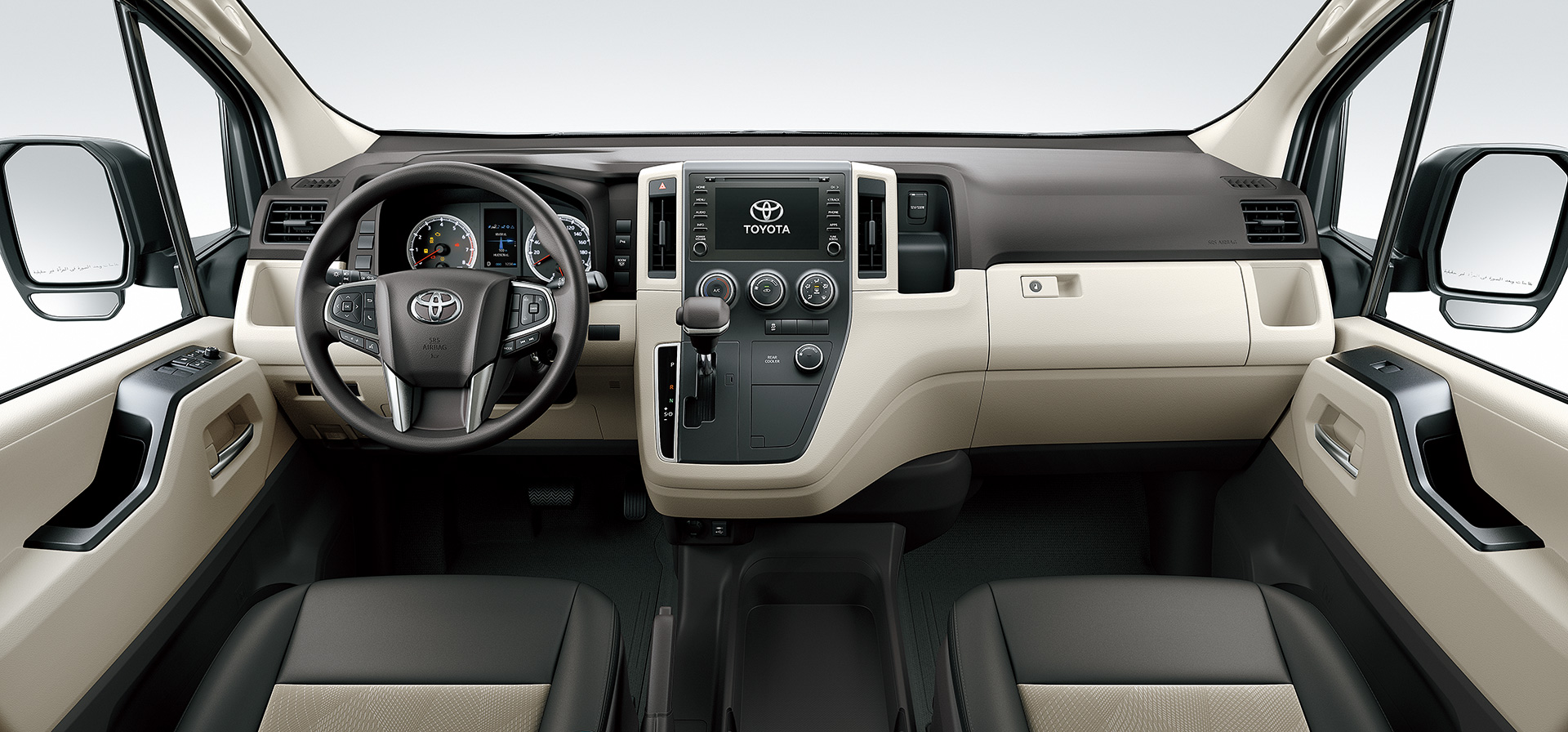 It is possible to highlight that this vehicle will be exported to about 150 nations, mainly in Southeast Asia, Africa and Latin America. External appearance
The sixth stage of the Hiace underwent a mainly aesthetic transformation. For example, this is the first time in its half-century of existence that it shows its hood horizontally. Since its introduction in 1967, this van has been characterized by a flat front with a vertical hood. Now, like other minivans, it has a more sloping front.
Mechanical details
On the mechanical side, it debuts the TNGA modular platform and has two engine alternatives, a 3.5-liter V-six with 300 hp or a 2.8-liter D4D turbocharged diesel four-cylinder with 176 hp. In addition, it enjoys a six-speed manual or automatic transmission plus rear-wheel drive.
Safety
The base variants have airbags for the driver and front passenger. The top-of-the-line models also include a new front airbag for the middle seat passenger. Gaaraas.com offers a variety of cars at prices ranging from USD $25,000 and up. You can also contact the seller by offering your best deal on the vehicle. The online platform has over a thousand trusted and professional car dealers who are ready to provide the quality shopping services you need.